Kelly Thompson, NCMT, LMT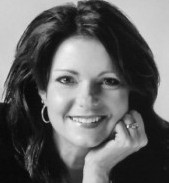 Massage therapist education - Wisconsin Indianhead Technical College, Superior, Wisconsin.
National Certification Board for Therapeutic Massage and Bodywork January 2009 to present.
Wisconsin License #10100-146 May 2008 to present
Michigan License #7501009075 October 2014 to present
CPR & AED Certification for Health Care provider
Swedish/Deep Tissue Massage
Chair Massage
Osteopathic and Medical Massage
Maternity Massage
Pain Management
Healing Touch Level I (Holistic Nursing Association Endorsed)
Emotional and Trauma healing
Ethics Professional Conduct, Ethics Therapeutic Environment, Myofacial Massage, Essential Oils and Therapy Uses, Common Sports Injuries, Integrative Spirit Massage and
Canine Massage and Energy Work.